It's very easy to see an electric car and get wrapped up in minutiae on its battery size, number of motors, charge rate, or even the electrical infrastructure that underpins the system...
...we ventured down to the heart of NASCAR country to experience Ford's latest electric car and first Mustang-badged crossover on the same advanced driving simulator engineers use for development tuning.
The virtual development process of Ford's Mustang-badged EV is going very well.
Watch the video below to see it in action.
Sim City
Based at the 33,000-square-foot Ford Performance Technical Center in [Concord, North Carolina], this sim is where Ford engineers for both the consumer and racing sides of the business fiddle with the brand's cars. The rig uses a carbon-fiber tub with a Shelby Mustang's seats, steering wheel, and dash fitted to provide some familiarity for drivers.
That tub rides atop a pair of full-motion platforms, while multiple pieces of software covering everything from movement and visuals to audio, environment replication, and results analysis to accurately render how a vehicle will respond in the real world. Your iRacing setup has nothing on this arrangement.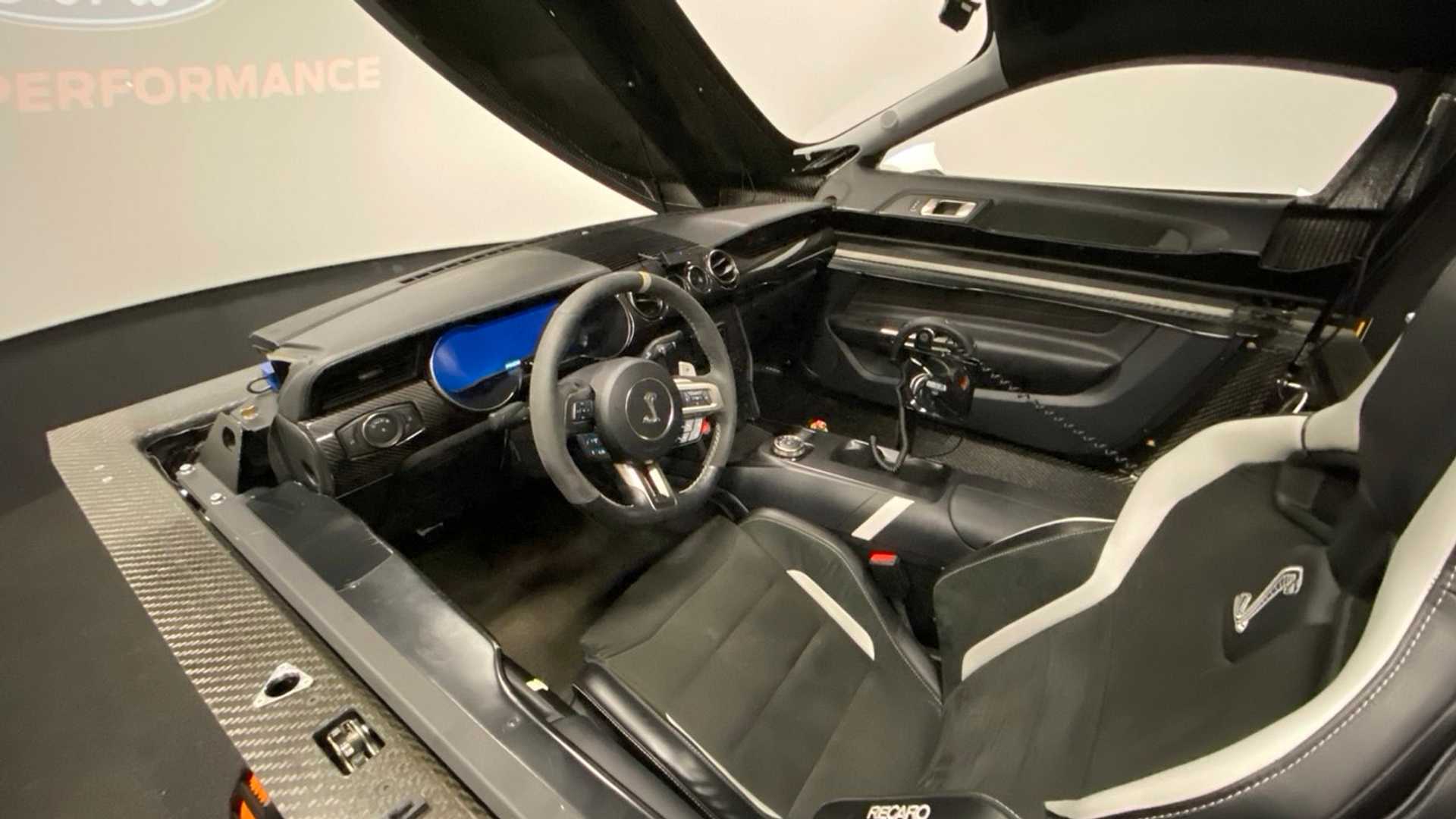 Seemingly as proof of that, when we arrived a NASCAR driver was just finishing up a session. He was nearly matching his real-world lap times with a simulated version of his car. This was a good sign as it spoke to the true use case and realistic nature of these units.
Ford Racing engineers and race drivers were the first to use the rig for testing, development, and track familiarity. Now it's common practice on Ford's road cars. Both the Shelby GT350 and GT500 benefited from heavy sim development and that has led Ford to take the same approach with the Mach-E.
Read the full article on the Motor-1.com website.