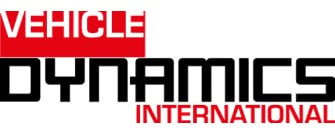 This month Ansible Motion, pioneering specialist in DIL vehicle simulation technology, and parent company, AB Dynamics, a leading supplier of automotive test systems to the global automotive industry, will fully integrate their Driver-in-the-Loop (DIL) vehicle simulation business.
As part of the process, plans are underway to expand Ansible Motion's R&D and manufacturing headquarters in Norfolk, UK, with a satellite facility retained at AB Dynamics' existing site in Bradford-on-Avon, UK. The sites will be complemented by an expanding network of regional offices (now including North America, Europe and Asia-Pacific), which provide local sales and technical support. The fully integrated simulator business will be branded Ansible Motion.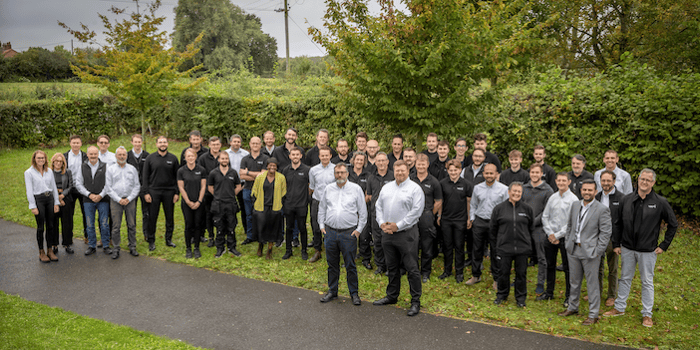 A growing family: the Ansible Motion team is joining the AB Dynamics team to grow the simulator business
According to Ansible Motion and AB Dynamics, benefits of the integration will include a broader simulation product portfolio, while the transition of key staff and infrastructure will strengthen the companies' technical capabilities, collective experience, and capacity to satisfy a market poised for growth. Experienced staff from AB Dynamics' simulator division will join Ansible Motion, ensuring a smooth transition for all existing customers whilst boosting commercial and engineering resources. Dan Clark will join as Ansible Motion's managing director, and Ansible Motion's founder Kia Cammaerts will continue as technical director.
AB Dynamics' portfolio of aVDS simulator products will be integrated into Ansible Motion's product catalogue, which includes the Delta, Sigma and Theta series simulator products. Expertise from both companies will nurture all future product developments under the Ansible Motion brand.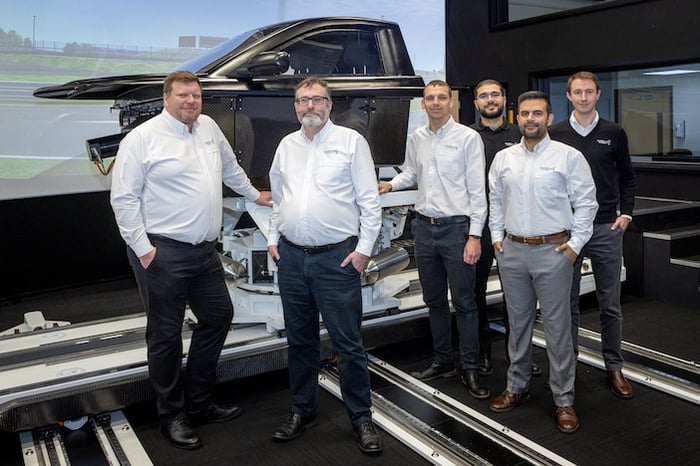 The Ansible Motion management team. From left to right: Dan Clark, Kia Cammaerts, Steve Wright, George Shokry, Salman Safdar, Anthony Lewis
Ansible Motion will assume responsibility for all ground vehicle DIL simulator development, manufacturing and sales under AB Dynamics Group. Ansible Motion will also manage service and after-sales support for all DIL simulator products, covering more than 30 existing dynamic simulator installations around the world, including AB Dynamics' aVDS simulators. The new organisation will accelerate closer collaboration with rFpro (also an AB Dynamics Group company), offering Ansible Motion customers end-to-end simulation solutions encompassing hardware, software, integration, consultancy and aftermarket support.
Dan Clark, Ansible Motion's managing director, states:
Our commitment to Ansible Motion ensures it now has an unparalleled depth of expertise and technical skillsets in place to develop the simulators that are changing the way vehicles are designed and validated. The new organisation has the products, commercial infrastructure in key markets, and deep technical knowledge that will serve to enhance Ansible Motion's trusted reputation in the global vehicle engineering industry. We now have the organisational capabilities for a growing future.

AB Dynamics' and Ansible Motion's simulator businesses have achieved unprecedented growth over the last year, with seven new large dynamic driving simulators being delivered to a range of OEM, motorsport and academia customers in the UK, Germany, Hungary, the USA, China and Australia. The integration of the simulator business is intended to lead to further transformations in scale and structure.
Kia Cammaerts, Ansible Motion's technical director, adds:
I'm proud that Ansible Motion is expanding with this influx of skills, which will ensure it continues to be a global leader in Driver-in-the-Loop simulation. Strengthened by AB Dynamics' wider automotive expertise and by a larger geographical footprint and increased regional support in growing markets, Ansible Motion's DIL simulators will remain at the leading edge in their mission to safely place humans into early and frequent contact with imagined vehicles and systems, helping vehicle manufacturers develop increasingly sophisticated products.

As vehicles migrate to new energy powertrains and increasingly featured driver assistance technologies and connected services – all against a backdrop of pressure to reduce testing cost and time – demand for accurate and immersive driving simulators that can be trusted by engineers, is rising. Fuelled by its ability to offer the widest range of versatile static and dynamic driving simulators, Ansible Motion will enable OEMs, race teams, suppliers, independent test houses and academia to develop and validate ever more complex vehicles and vehicle systems with confidence, and in the shortest timeframe. Use cases include advanced driver assistance systems (ADAS), autonomous and connected driving, active safety, vehicle dynamics, electrification and advanced energy powertrain validations with Hardware-in-the-Loop (HIL) and Software-in-the-Loop (SIL) integrations, human machine interfaces (HMI), user experience (UX) and driver distraction, as well as a growing list of applications in professional motorsport.
Read more at Vehicle Dynamics International.