Ansible Motion to present driver-in-the-loop simulation for autonomous cars at Automotive Testing Expo 2015, October 20,21 and 22 at the Suburban Collection Showplace, Novi, MI, USA.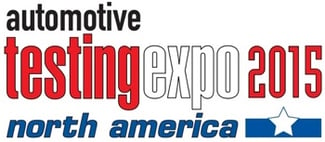 In its thirteenth year, the Automotive Testing Expo North America offers attendees insight into the very latest technologies and services that are designed to ensure that cars meet the highest standards in terms of product quality, reliability, durability and safety. Over 200 exhibiting companies will demonstrate their products. These products are the enabling technology for any successful car industry; they represent fundamental features that are uppermost in customers' minds and are essential for brand loyalty and brand protection as well as global sales success.
Phil Morse, technical liaison, Ansible Motion Ltd, will examine the demands on real-time autonomous vehicle simulations, such as those required for human-and-hardware-in-the-loop (H2iL) interaction and whether simulations with enough sophistication to accurately describe vehicle dynamics scenarios could help advance autonomous vehicle development and ultimately their deployment. This paper will present techniques that can be used to synchronize various software and hardware systems and includes a case study of deploying a diverse application suite on a driving simulator.
Phil will present on Day 2 (October 21st) at 13:50.