Phil Morse from Ansible Motion will present "The Physics of Driver-in-the-Loop Simulation" during the first day of Mechanical Simulation's 2017 VehicleSim User Conference on Tuesday, May 9th at 2:00 PM EST. The conference will take place at The Inn at St. John's in Plymouth, Michigan USA. (See the full conference agenda for other presentations.)
Phil will provide CarSim users with insights regarding the different types of Driver-in-the-Loop (DIL) simulators, as well as some application examples that feature integraion with CarSim.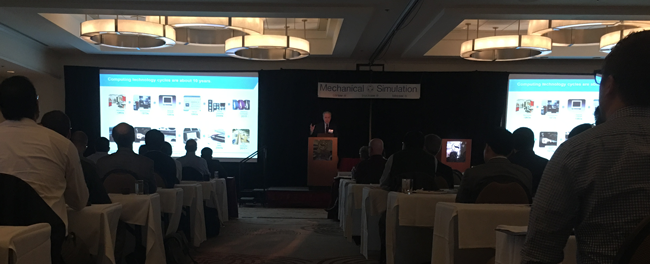 CarSim is a simulation tool for analyzing vehicle dynamics, developing active controllers, calculating a car's performance characteristics, and engineering next-generation active safety systems. The integration of CarSim with Ansible Motion's award-winning Delta series DIL simulators has proven to be a powerful combination for vehicle development because it merges the "best of both worlds" - sophisticated vehicle physics models and class-leading driver immersion technologies.
If you are planning to attend the conference, please consider seeing Phil's presentation and/or reach out to speak with him in person. If you would like to learn more about DIL simulators and their applications, the following free-to-download whitepaper is a useful reference: