Vehicle Dynamics International (VDI) presented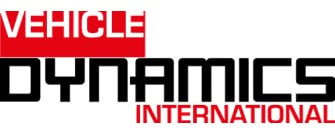 Ansible Motion's Delta series S3 Driver-in-the-Loop simulator with the prestigious 2022 Development Tool of the Year award.
This VDI award category rewards the latest tools that help vehicle dynamics engineers evaluate their designs and setups to achieve automotive excellence. Everything from simulation to durability technology, software to lab machinery to dynamometers and more is eligible for this annual award.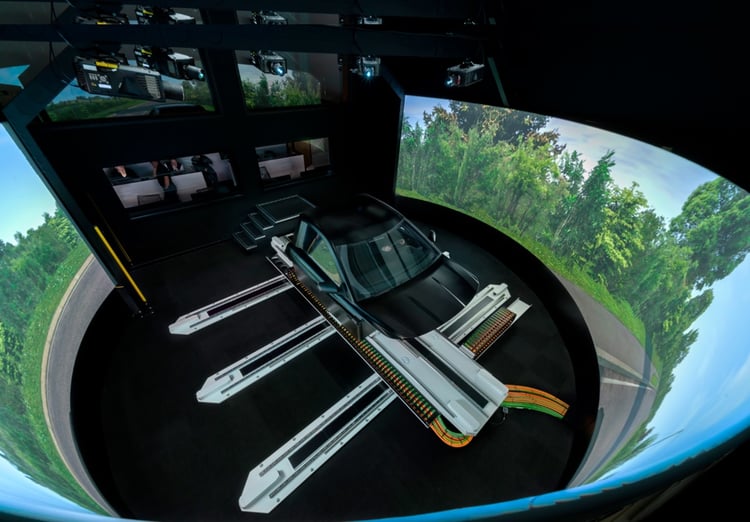 Winner: Delta series S3 DIL simulator
The Delta series S3 DIL simulator is Ansible Motion's most sophisticated and versatile dynamic simulator to date, with technology is capable of validating the megatrends of electrification, autonomy, driver assistance, HMI and vehicle dynamics by enabling high-fidelity, high-dynamic, human-centric, vehicle simulations in a single virtual environment.
A key enabler of the Delta series S3's dynamic capabilities is the AML SMS2 stratiform motion system designed and manufactured in-house, which is capable of full 360 degree dynamic yaw rotations, with a set of engineered linear rails scalable from 4 to 10m in length that enable sustained independent sway and surge motions. The system can deliver accelerations beyond 1G, velocities above 5m/s, and strong frequency response for an immersive and representative experience when simulating maneuvers ranging from aggressive lane changes to autonomous parking.
Another noteworthy feature is that users in the lab can connect the simulator with prototype powertrains anywhere in the world and evaluate how they work with a vehicle. The Delta series S3 uses the latest version of Ansible Motion's AML DDB Distributed Data Bus, a synchronous real-time computing environment with an open and modular software architecture that enables connectivity to external simulation environments and Hardware-in-the-Loop (HIL) test benches used for powertrain developments.
Read the full award announcement article (and see a video featuring the Delta series S3 DIL simulator in action) on the Vehicle Dynamics International website.