Driving simulators that fool only most of your senses most of the time can make you sick to your stomach, particularly when you're pushing your virtual car to its limits, as test drivers must do.
"A really good human-factors driving simulator might have a 90-millisecond delay, or 0.09 second, and even that's enough to upset a professional driver," says Phil Morse, a mechanical engineer who works for Ansible Motion, a simulator company based in Norwich, Britain. "They feel it in a different way than common drivers, just as a professional musician might experience a concert in a different way than the general audience.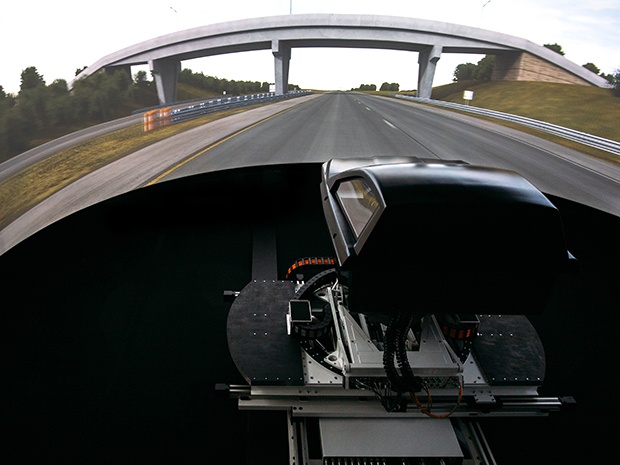 Read More on the IEEE Spectrum Site
Credits to Phillip E Ross, Senior Editor for a great article.