Major exporting success is a step closer for East-of-England firms which have benefited from a multi-million pound government funding pot to help businesses gain an international foothold.
UK Export Finance (UKEF) has provided £4.7m in financial support to exporters across the region in the year to March 31, which resulted in £33m of overseas sales. UKEF helps companies access trade finance or get insurance, primarily against the risk of non-payment.
Among the recipients was Ansible Motion, developer of driving simulator technologies, based in Norfolk's Hethel Engineering Centre, which accessed UKEF support after securing major overseas supply contracts.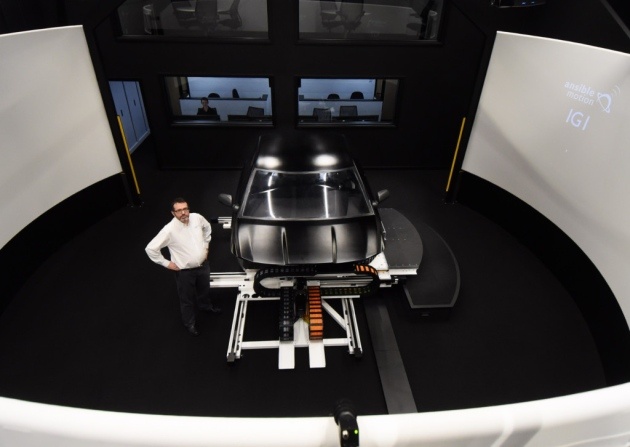 Some UK exporters have been helped by the fall of Sterling against the Euro and U.S. Dollar since the EU referendum as their products become cheaper for overseas buyers, but the fear of tariffs post-Brexit has kept others from dipping their toe in the potentially rich waters of international trade.
James Bowker, Export Finance manager for Norfolk, Suffolk and Essex, said: "UKEF's results demonstrate our ongoing commitment to making exports happen and to finding innovative ways to meet a broader range of exporter needs. More importantly, they highlight the growing international demand for UK goods and services and the willingness for UK businesses to meet that demand."
Case study: Ansible Motion
A major overseas growth opportunity led driving simulator producer Ansible Motion to engage UKEF. Quite simply, after winning a supply contract with a foreign automobile manufacturer, the Hethel Engineering Centre-based firm needed to boost its existing resources.
UKEF provided the financial support to ensure that Ansible Motion had appropriate resources to manage the high-value deal, helping to arrange a government guarantee to allow the company's bank to give it the required financial support.
Kia Cammaerts, founder of Ansible Motion, said: "Because of the scale of this project, we were presented with an exciting growth opportunity. For a company like ours, experiencing strong overseas demand, UKEF are just the partner we need, with the strength of a UK government guarantee to match the strength of our products and our ambitions."
Read the article on the Norwich Evening News website.