Just two months after receiving the Queen's Award for Enterprise, Ansible Motion has added another accolade in 2022, winning a British Engineering Excellence Award (BEEAs).
Judges from across the UK's engineering sector selected its cutting-edge Delta series S3 driving simulator for the Engineered Product Award.
At a prestigious ceremony, held in person for the first time since the start of the pandemic, the 2022 BEEAs recognise companies and individuals who have excelled in engineering design innovation within the last year. Ansible Motion's ability to deliver performance enhancements, technical innovations and the company's overall commercial success, were key factors in it winning the keenly fought Engineered Product of the Year, an award category sponsored by Comsol.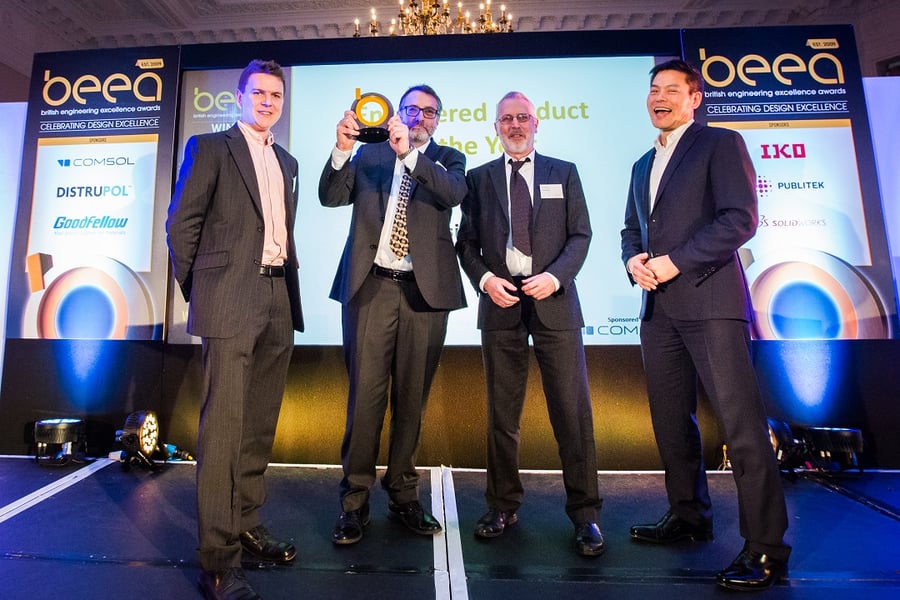 Kia Cammaerts, Founder and Director of Ansible Motion, said:
It's a very special moment to secure an award that recognises the engineering undertaken by our skilled team. COVID forced us to find new ways to solve problems and deliver these units to customers eager to realise the benefits and advantages that the Delta series S3 offers over other driving simulators. I was delighted to share the award success with so many of our team at the ceremony, so their contribution was recognised first-hand.
Read the full article on the Electronic Specifier website