Article written by Graham Heeps.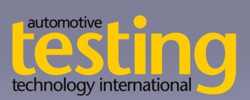 Sixty years after its first concept car, Chevrolet has finally made a mid-engine Corvette. ATTI has exclusive insight into a development project so secret that it had two layers of code-names.
Developing the Chevrolet Corvette is an ongoing process. Engineers already have a wish list for technologies and improvements that could be incorporated into the next-gen, post-C8 car, yet the 8th-generation Stingray is only just reaching the market as a 2020 model. That mentality of continuous improvement, combined with the fact that work on a mid-engine car has been going on for years, makes it hard to pinpoint exactly when development began on the latest car, but program engineering manager Josh Holder says that it was around five years ago, when a large team began to assemble…
The production-representative integration vehicles, built in a prototype shop in Warrren [Michigan] with fewer than half the parts of production tooling, were subjected to plenty of track work in the USA. Aside from the Milford road course [at the General Motors Proving Ground], where use is very limited in winter, engineers went to Virginia International Raceway, where cars were shaken down before trips to the Nürburgring.
In the Loop
Digital tracks played a role in the process as well. Holder points to advances in full vehicle modeling techniques that integrate the inputs and outputs of subsystem models as having provided an advantage for the C8 program over previous Corvette developments.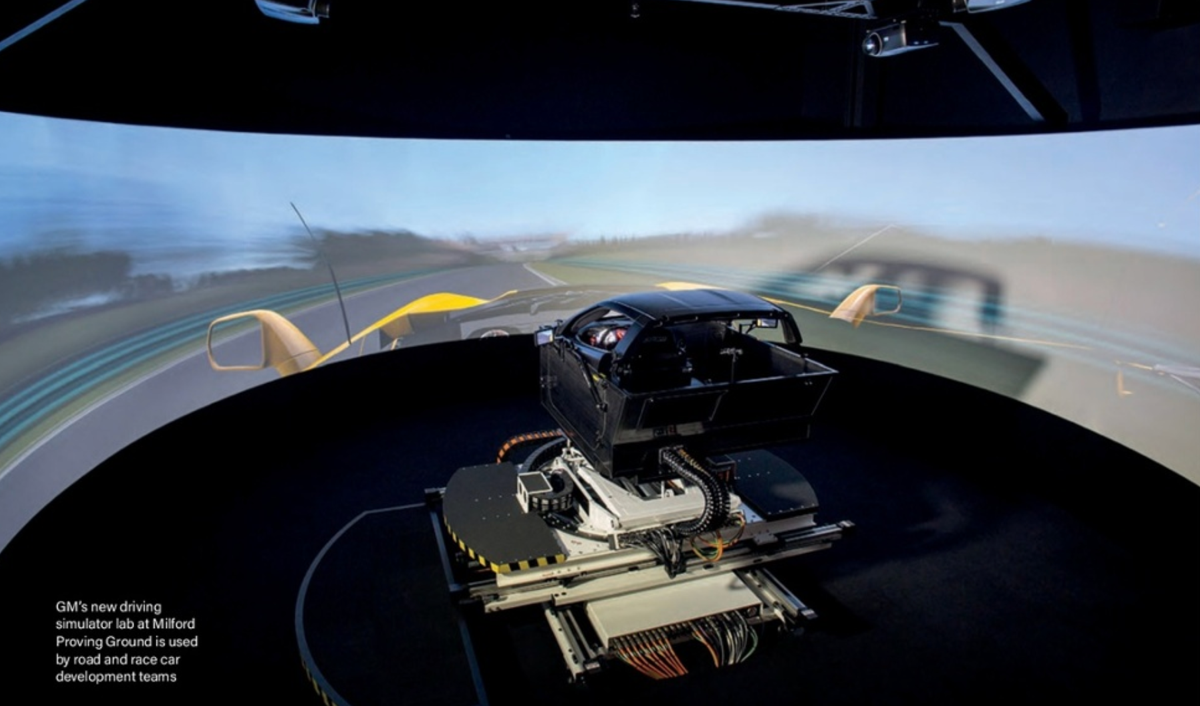 "For example, we can run a virtual analysis of a car on a given racetrack for which we have very detailed track surface maps and assess the performance of that vehicle configuration in a variety of ways, setting up a Design of Experiments (DoE) to help optimize a given subsystem or variable," he explains. "Changing multiple variables at the same time to get at least a course answer quickly and finer details later has been very powerful for us."
The full vehicle models were combined with hardware-in-the-loop testing and the use of GM's new driver-in-the-loop (DIL) simulator at Milford which was developed with Ansible Motion and is shared with GM sponsored race teams.
"There was a role for DIL and there continues to be one," says Holder. "That's a perfect example of a significant input and output of a full vehicle model, but in that instance, we are integrating a driver. Drivers have a skill level and confidence threshold, so we can put more objective measures around more subjective findings - for example, how much time they're on the throttle, rather than just how much confidence a given set up afforded them driving the car. We can take a whole other DoE - for example the pitch of rear wings - and see what that does around high-speed corners, low speed corners, total lap times. Things like predicting tire wear or loads on the chassis can be evaluated and augmented with DIL."
Read the full article at Automotive Testing Technology International