Steve, an ace apprentice, spent time with Ansible Motion, helping to design and build driving simulators while traveling the world. This is no ordinary apprenticeship. So, how is it possible?
Tell us about your job?
My job title at Ansible Motion is Simulator Technician. We design and build automotive driving simulators. But these aren't for gaming. They're multi-million-pound installations that are trusted by car manufacturers and high-end racing teams around the world to develop their new vehicles. We call them Driver in the Loop (DIL) simulators. They are now so powerful that you can simulate virtually any car on any road, anywhere in the world, in any weather condition, at any time of day.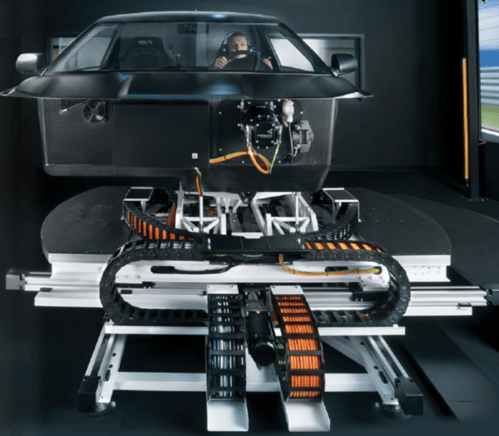 For organisations that have a lot of restrictions on testing time, it's the perfect way to accumulate miles. Virtual miles, that is. You can tune your car's setup in the lab with your expert drivers and get real feedback, whilst the engineers can watch and study the data as usual. It's really just like being at the track or proving ground, except you can accomplish much more in a shorter time.
Read the full article in the Future Magazine - Autumn 2018 issue below.