Acknowledging its manufacturing excellence and growth, Norfolk-based Ansible Motion, a trusted specialist in Driver-in-the-Loop (DIL) vehicle simulation technology, has been awarded with two Broadland & South Norfolk Business Awards for Advanced Manufacturing and International Business Growth in 2020.
Based in Norfolk's Hethel Innovation Centre for over ten years, Ansible Motion creates Driver-in-the-Loop (DIL) simulators aimed to increase efficiencies, safety and realise OEM and Tier One vehicle objectives. Ansible Motion does this by delivering reliable testing for a range of vehicle engineers by placing them in a virtual world. Its DIL simulators are used to test a range of vehicles, from road cars to racing cars, special and low-volume ground transportation, and has the main aim of being an engineering assistance tool, delivering class-leading dynamics, immersion and motion, created by Ansible Motion's team of leading mechatronic engineers in Norfolk.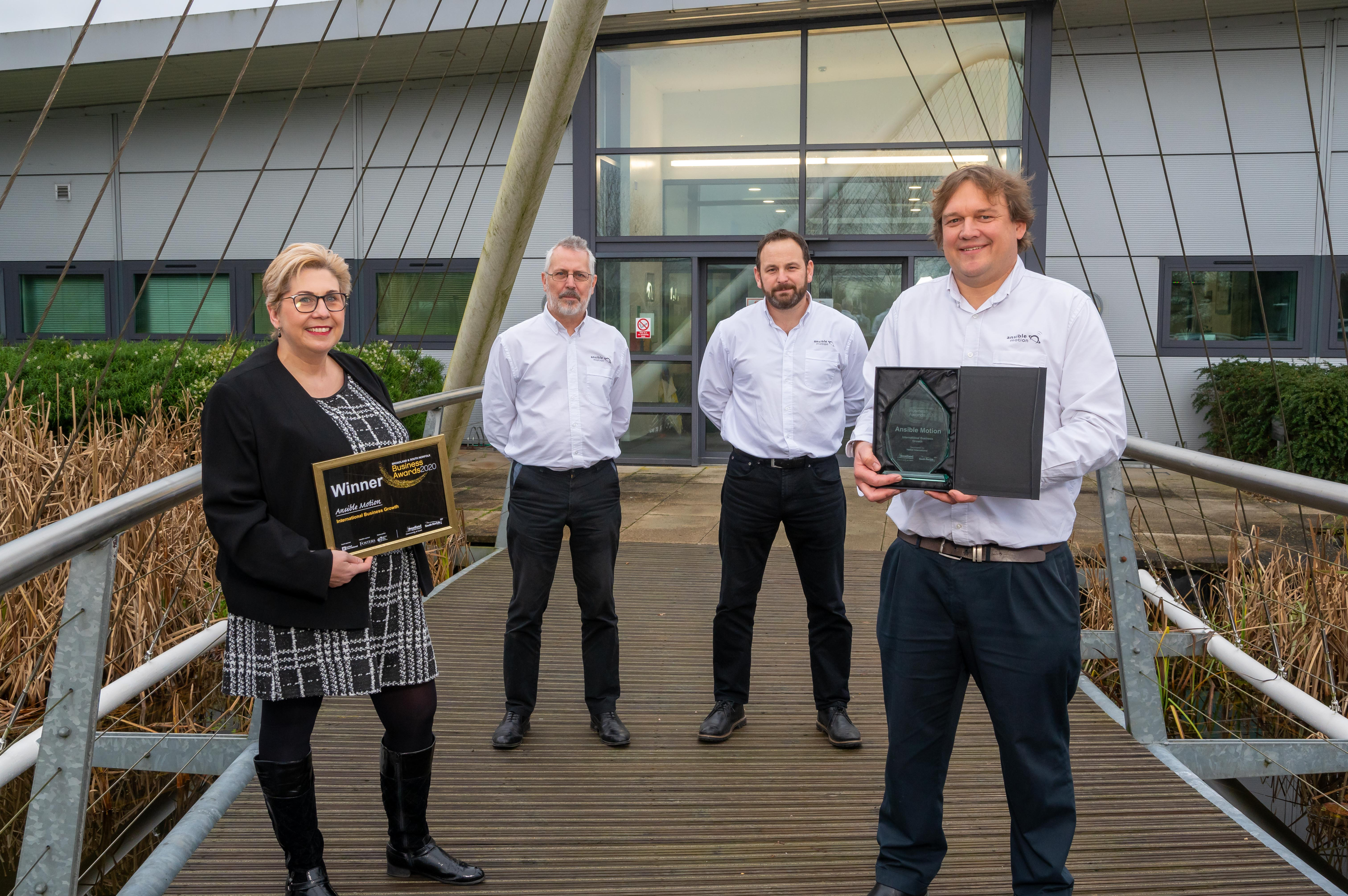 Ansible Motion has three series within its range, the Delta series, which offers full-size dynamic DIL for objective and subjective vehicle evaluations, the Sigma series that offers full-size static DIL for virtual test driving and Human Machine Interface (HMI) experiments and finally the Theta series, which provides engineers with compact static DIL simulators for real-time vehicle physics modelling.
Picking up two awards at the virtual South Norfolk Business Awards ceremony yesterday, Gavin Farmer, commercial manager, Ansible Motion said, "We are very grateful to South Norfolk Council for having the tenacity to run these awards despite the challenges posed by 2020. This region provides everything we have needed as a young and hungry business supplying some of the biggest names in both the motorsport and the automotive industries. To secure two awards in a single year is particularly a proud moment in our 11-year history."
Delivering DIL simulation that creates interactive and informative connections between people and sophisticated simulations to a range of advanced automotive-focused engineering teams around the world, Ansible Motion was awarded with the Excellence in Advanced Manufacturing award due to its focus and investment into the future of the transportation sector as well as the management team's awareness of its competitors' offering and constantly striving to better or equal it in terms of consistently innovative virtual testing systems.
Commenting on the Excellence in Advanced Manufacturing award, Gavin Farmer said, "We are delighted to be recognised for the 2020 Excellence in Advanced Manufacturing Award. Ansible Motion chose Norfolk as the preferred place to produce its advanced driving simulators simply because the manufacturing, engineering and contract manufacturing infrastructure and expertise was all available within a 30-mile range of Hethel. It provides the best location for us to create the high-fidelity products that our customers need to develop and validate new vehicles."
The second Broadland & South Norfolk Business Awards win for Ansible Motion was for International Business Growth. Focusing on its talent and client offering, the judges were impressed with Ansible Motion's investment in growing its workforce in line with its solid increase in sales, as well as its focus on innovative product design to provide Ansible Motion with further growth over the next five years.
Gavin Farmer concluded and said, "Ansible Motion is very proud to have secured the International Business Growth award. Customers from Japan, USA, Australia and mainland Europe have chosen our high-fidelity simulators in this period and we are very proud that we continue to be recognised in the global automotive market as a world leader in simulation. With new products, rising demand and a growing reputation, we look forward to further growth."
2020 has been a successful year for Ansible Motion as it secures sales with BMW Group, Michelin, Japanese OEMs, continues to work with General Motors, Ford, as well as hiring six new engineering and design talents to the growing Norfolk-based team.
About Ansible Motion
Ansible Motion was founded to create simulation tools that immerse real drivers in a compelling way such that they believe they are operating a real vehicle. Based in Hethel, Norfolk, it designs and builds a range of class-leading driving simulators suitable for all ground vehicles on the road and track. Ansible Motion believes the driver's emotional involvement is key for creating a high-quality simulation experience. It embeds detailed mathematical models of human perceptual response into software so that a driver will interact in a more realistic manner, ultimately delivering better feedback and data about how people and vehicles interact. Its latest simulator is helping car manufacturers to design better and safer vehicles through validating future driver assistance and autonomous technologies.