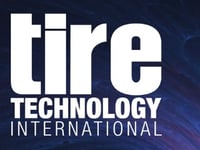 As digital simulation continues to evolve, TTi examines its continued use in tire development projects.
Digital modeling tools are playing an ever-increasing and important role in new tire developments. They offer benefits in terms of cost and time savings while also providing opportunities for greater technical advancement and safety.
"Before it is ready for series production, a new tire must first pass through several sections of our R&D department in a process lasting between three and five years and involving a host of tests," says Andeas Schlenke, head of department, passenger car tires R&D department, passenger car tires R&D, Continental.
The tire maker's main R&D department is in Hanover-Stocken and consists of 12 laboratories. Within R&D, a dedicated design team is responsible for creating the tire design, with support from designers in Puchov, Slovakia, and in Fort Mill in South Carolina, USA.
"Virtual development offers enormous potential, enabling a vehicle manufacturer to combine tire and vehicle models," Schlenke continues.
This virtual development often includes Driver-in-the-Loop (DIL) simulation. Kia Cammaerts, technical director at Ansible Motion, comments as follows:
"Some of our customers use DIL simulators to focus on special tire characteristics. One example is range anxiety in EVs. Tire rolling resistance is a big part of that, as is driver behavior. A DIL simulator lab is the perfect setting to explore both."
Learn more about the role of digital modeling in DIL simulation and its place in the tire development process by reading the full article on the Tire Technology International website.