Deakin University in Victoria, Australia, is to establish a Next Generation Motion Simulator Platform facility, supported by the Victorian state government and due to open in late 2021.
The new facility is intended to provide advanced, academic-led, research and innovation support for both driver-based and driverless (autonomous) mobility technologies and will be equipped with a DIL simulator from UK-based Ansible Motion.
The university says that by deploying and operating the latest Ansible Motion Delta S3 dynamic driving simulator, it will be able to provide the first dedicated motion simulation research infrastructure for industry and academia in Australia. The simulator will be used for vehicle design and testing, driver training and automotive vehicle research and development.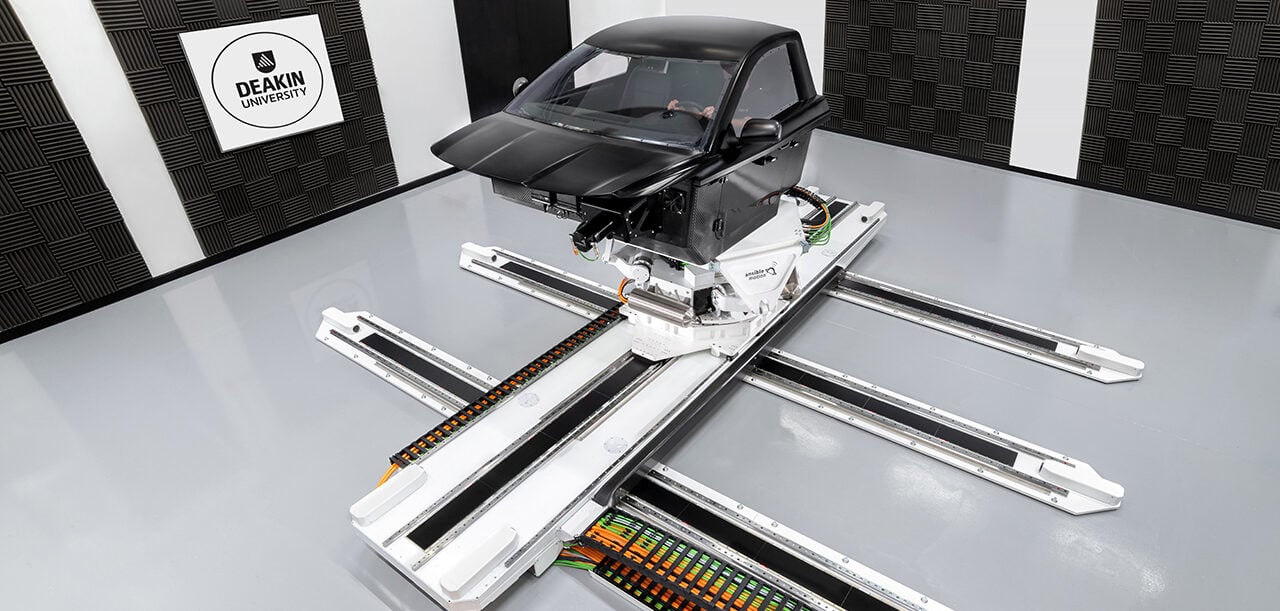 Furthermore, Ansible Motion and Deakin University have agreed to collaborate with the intention of creating new IP around future motion technologies. Existing Deakin partners including Ford Motor Company, the Australian Defence Force and smaller technology providers are expected to use the facilities to expand their own skills in simulation, generate IP and develop next-generation prototypes.
"Deakin researchers are excited to have the opportunity to work with experts from Ansible Motion in utilizing the Delta S3 Simulator for research in motion simulation and related areas," said Prof. Saeid Nahavandi, director and pro vice-chancellor Defence Technology, Institute for Intelligent Systems Research and Innovation (IISRI), Deakin University.
"It is envisaged that Deakin and Ansible Motion will spearhead the use of state-of-the-art simulator technologies for advancing the automotive industry and the general mobility sector in Australia through this partnership."
Read the full article on the Automotive Testing Technology International website.