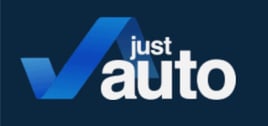 As COVID-19 continues to impact the global automotive industry, OEMs and Tier Ones are looking at how to minimise cost, catch up lost lead time and ultimately, create new products that will stimulate demand to buy again. Ansible Motion, manufacturers of driving simulators, explains the role simulators can play for an industry looking to catch up where it can. Matthew Beecham spoke to founder Kia Cammaerts about the possibility of a new 'Machine Age'.
Ansible Motion must have felt the impact of coronavirus like the rest of this industry. How is it coping?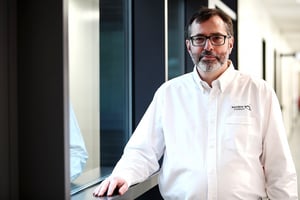 Yes, like most businesses, Ansible Motion has had to adapt and respond. Many of us have experience from motorsport and finding quick and robust solutions to sudden changes, is something we can deal with. We are following the UK guidelines and from an early stage, had employees working remotely. Our stress tests for IT and communications had been done long before the lockdown so we have been able to continue to support customers remotely. There has been an impact in our manufacturing, and we have had to change the way we work to ensure everyone is safe. We are engineers, so are good with working within strict guidelines!
We have always worked closely with our key suppliers, and together we are finding new ways of working to gain efficiency savings that can go some way to counteract the initially reduced output caused by the new socially distanced working conditions.
Simulators obviously offer the chance to test ideas in a controlled environment. Has that appeal increased with the travel restrictions?
For OEMs, Driver-in-the-Loop simulation will play a greater role in the development of new products.
Yes and I believe so in a number of productive ways. We have seen customers looking to rent simulator time at our own R&D facility once restrictions lift to avoid having to travel abroad to use simulators based there. Our platform is agnostic so we can work with any architecture. For race teams, it's highly likely that championships will be compressed into a tight time frame in the second half of the year. Being able to do all your testing in one place, virtually and with little prospect of real-world testing, is attractive to professional teams. For OEMs, I think that Driver-in-the-Loop simulation will play a greater role in the development of new products and it's something that forward-thinking manufacturers are already putting emphasis on. History has taught us this almost a century ago.
Read the full article on the Just Auto website.