With demand from race and road car development teams on the increase, Ford Performance has invested in a second driving simulator at its technical center in Concord, North Carolina, USA.
The Ansible Motion full-motion driver-in-the-loop (DIL) simulator at the Ford Performance Technical Center, North Carolina, USA remains one of relatively few worldwide to be publicly acknowledged by an OEM. Since its origianl installation in 2014, Ford has made no secret of its benefit not only to its NASCAR and sports car race programs, but as a trailblazing technology that is being transferred to future production-car development.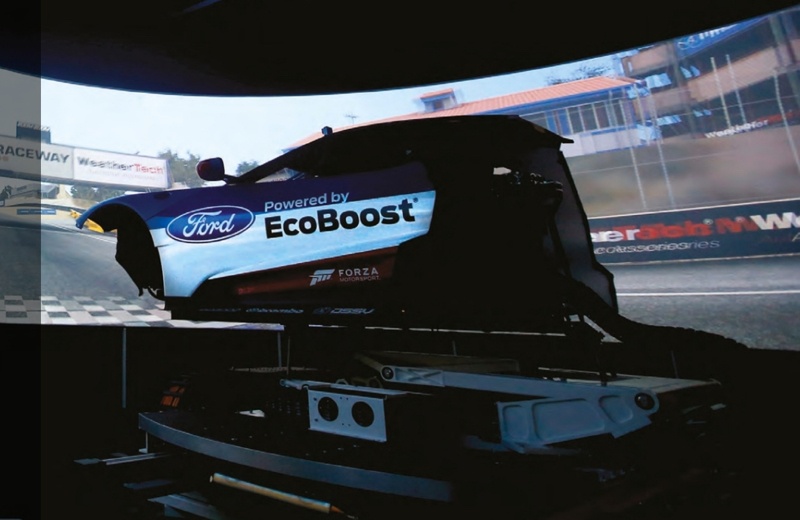 Such are the benefits that Ford has derived from the Ansible Motion-supplied DIL simulator - which was used to help develop its Gen-6 NASCAR and Ford GT race cars, as well as the Mustang GT350 and Raptor road vehicles - that the original simulator was joined in 2017 by a second. To house it, Ford constructed a second simulator lab within their 33,000 square foot industrial unit that forms its base in the southern U.S.
Read the full article on the Automotive Testing Technology International website.