When Ford elected to transform its upcoming all electric SUV from a straightforward compliance vehicle to a Mustang it made life a whole lot harder for the development team.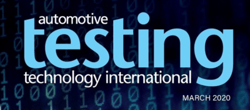 Ford certainly got people talking when it took the wraps off the Mustang Mach-E ahead of the 2019 Los Angeles Auto Show. An all-electric SUV carrying the name of the iconic sports car has challenged perceptions of what an EV and a Mustang can be not just among vehicle enthusiasts but also within the design and development team behind the Mach-E.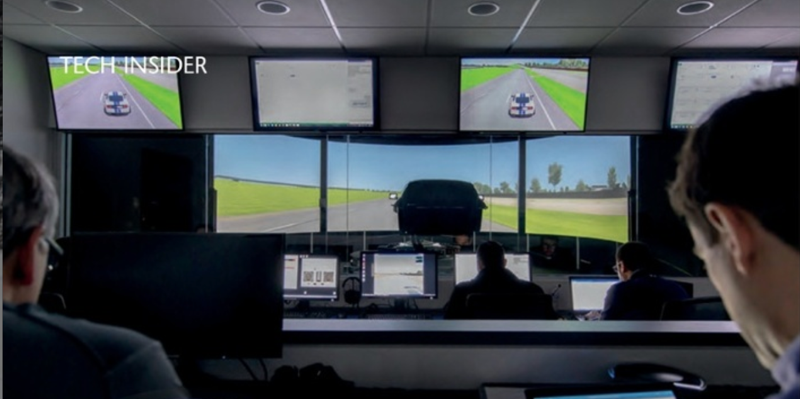 The challenge was made more acute by a fundamental shift midway through the program. Engineers had already spent two years developing what Ford is calling a compliance car – a product that it needed to build in order to be compliant in zero-emissions markets – when in the summer of 2017 a 'pivot' was made to a product that would carry the Mustang name.
"When we pivoted into Mustang and we were changing some platform elements, we not only used a lot of CAE-based analysis, but were the first production program in Ford Motor Company to use our Ford Performance simulator in North Carolina," notes Ron Heiser, Mach-E's Chief Program Engineer.
Heiser adds, "We were able to take all our inputs – whether that was body structure or chassis systems – and make tweaks. We'd drive the car as it was set up and then change bushings, or tire compounds. It enabled us to quickly understand what that was doing to the ride and handling characteristics of the car. That really helped us with that Mustang pivot, to get the bones done right before we got into physical prototypes. We felt that the [Ansible Motion] simulator technology was robust enough to provide us not just with directional feedback, but precise feedback."
A Ford video on Mach-E's development shows Dave Pericak, Ford's Global Director of Icons (and a former Mustang Chief Engineer), and other team members recalling their experiences and reactions to virtual test driving digital prototypes of the Mach-E in the DIL simulator [see 15:00 - 17:22 in the below video]:
.....
Video Transcript [15:00 - 17:22]: Ford development team discussing their creation of Mach-E, a Mustang that just happens to be an EV
Hau Thai-Tang, Ford Motor Company, Chief Product Development Officer (HT): Once we convinced ourselves analytically that we had all of the ingredients to deliver Spirit of Mustang, we needed to test.
Dave Pericak, Ford Motor Company, Global Director, Icons (DP): But when you're developing an all new vehicle, you'd have to go and torture these things in a way that would just blow most people's minds. But they have to be robust, it has to be real, and it has to be able to wear the pony. I flew down to North Carolina where we have the simulator and I said to the team, "This is a Mustang. It better drive like one."
(HT): That was a huge, huge moment for the program team.
(DP): When I got out of the simulator, everyone was waiting to hear what I was going to say. And I looked at the entire team and I said, "It's not a Mustang." And you could just...almost feel the air leave the room, with the gasps, and just people just thinking, "What did he just say?"
Anand Sankaran, Ford Motor Company, Director, Electrified Powertrain Engineering (AS): You could see the team was now in a ... almost I would call [it] a tizzy, because nobody would have expected it.
Ron Heiser, Ford Motor Company, Chief Program Engineer (RH): We said, "Guys, we have all of the fundamentals in place." But it was all about the fine tuning. We have to go back and make this a Mustang.
Bill Ford, Ford Motor Company, Executive Chairman (BF): I sat down with Ron [Heiser] and I said, "We have to add more. We have to add more performance."
(HT): We need to re-look at every single element.
Mark Kaufman, Ford Motor Company, Global Director, Marketing Distribution (MK): And we literally went through and did a side-by-side comparison to say [to ourselves], "Does this pass the litmus test of living up to Mustang credentials?"
Robert Iorio, Ford Motor Company, Vehicle Engineering Manager (RI): We worked in virtual space with our models, and we went up North and tested our physical prototypes. We took the base car out to the track and we knew we had something special.
(RH): You push on the accelerator pedal and it's instant thrill. And it was at that point I said, "We've got it, we've really got it."
(DP): I went back down [to the DIL simulator lab in North Carolina] and I re-drove what was now going to be the Mustang ... It was awesome.
.....
Read the full article on the Automotive Testing Technology International website.